Educational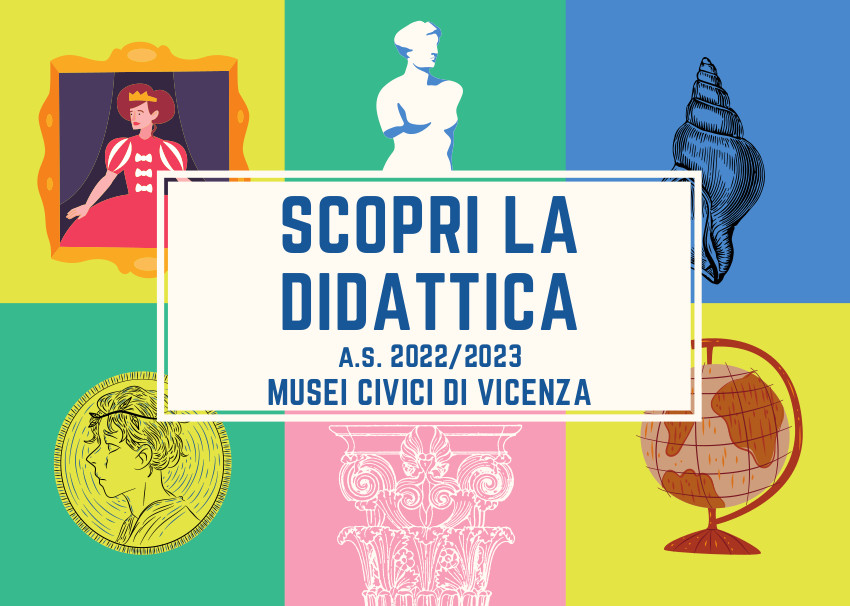 The educational service of the Civic Museums ofVicenza has been assigned to Scatola Cultura, a non-profit social cooperative (2021-2023). Scatola Cultura offers a very complex program, with different kind of educational courses for various age groups, from kindergarten to high school. With an emotional and emotional approach, students will be able to learn through an involvement that goes beyond the classic frontal lesson. During distance learning, the use of technological tools will also allow constant interaction between the expert and the young audience. Focus on multisensory learning is fundamental, because it will also involve students with difficulties. All five senses will be involved to try to develop even those less used.
DOWNLOAD LEAFLET ABOUT ALL EDUCATIONAL ACTIVITIES
SCARICA IL DEPLIANT CON LE ATTIVITÀ LEGATE ALLA MOSTRA "PALAFITTE E PIROGHE DEL LAGO DI FIMON"
Infos about all educational activities:
tel. 320-4566228 didattica.museivicenza@scatolacultura.it https://scatolacultura.it/