Go to navigation menu. Choose another website.
Educational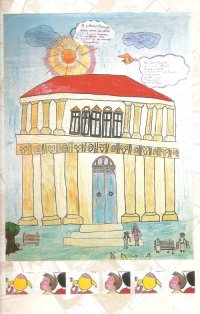 The museum's educational contribution is supported by educational and cultural associations that plan and run programmes, visits and workshop activities for schools, also assisting visitors, on the basis of special agreements with the Civic Museums.
A group of voluntary teacher-organisers from the "Amici dei Monumenti, dei Musei e del Paesaggio" association of Vicenza has designed and conducted an original educational visit at the Art Gallery of Palazzo Chiericati since 1985 entitled "The paintings say...", aimed at local primary schools and spread over four school years. The course is free. The special educational project is illustrated in a book available on request from the museum management.
The Ardea Associazione per la Didattica Museale has also been working in the three museums since 1998. Its work is spread over the whole school year and directed toward students from nursery to secondary school with a wide range of educational proposals staggered by age group and available at a fee.
The art gallery also works with the Vicenza Section of "Italia Nostra", whose members assist visitors, also foreign, on their tour of the exhibition. The service is free. Meetings and conferences are also organised in association with Italia Nostra during the year.
Informations: www.associazione-ardea.it
Reservations:
Call Center: +39 0444 964380 - from monday to friday 9.00-18.00 - saturday 9.00 – 14.00